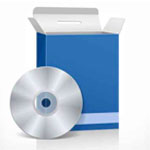 While there is a large choice of off-the-shelf software products readily available on the market, organizations often need to adjust them to address their particular business needs. For example, an application may not have all the required functionality, flexibility, or ease of use.
If you do not have the in-house expertise and resources it may be difficult and costly for you to modify these products on your own. NetPulse specializes in customizing off-the-shelf business applications and building custom software solutions to address unique business needs of organizations.
Our software engineers are skilled in many platforms and environments, including:
Java EE
C/C++
.NET (ASP, WPF, Forms)
HTML 5
SQL (MSSQL, ORACLE, Postgres, MySQL)
A dedicated NetPulse project manager will work with your IT staff during the entire cycle of the product development – from requirement collection and planning to testing and delivery and rolling out. We will make sure that your software solution will have all the required flexibility, reusability, and ease of use, and integrates with your existing IT environment.
Our development services:
Requirements planning and collection
Business analysis and specifications
Custom solution design
End to end project management, testing, and delivery
Regression testing
Compliance validation
Stress & performance testing
Quality assurance
Documentation
NetPulse provides ongoing functional and application support for your application maintenance needs. We help you to maintain your applications in the most efficient way, enabling faster software upgrades with fewer resources, reduced time cycle, and lower defect rate.
We will also help you implement minor application enhancements and features which will result in increased productivity for your end users.
Maintenance services:
Change request management
Bug fixes and minor feature changes
Minor enhancements
Patch releases
Periodic planned releases
Application maintenance metrics and reports
Key Benefits:
Lower maintenance costs
Increased application stability
Effective change management
Regular maintenance schedules with detailed reports
Access to highly skilled software engineers